Event Production
Corporate - Concert - Planning
Outsound Productions provides a number of audio, video and lighting production services for your next event. Based out of Sioux Falls, South Dakota, we cover all of South Dakota, parts of North Dakota, Iowa, Minnesota, & Nebraska. Wherever you're located, we're here to help.
You can call us through email (info@outsoundproductions.com) or phone at (605) 212-4603
Otherwise, below are some additional details on services we provide.
We provide speakers, microphones, instruments, amplification, lighting and much more.
In addition, we have worked with acts such as BB King, Big N Rich, Heart, CCR, George Thorogood, Charlie Pride, Gatlin Bros. Jake Owen, Williams and Ree, Bill Engvall, Rich Little, Randy Travis, Smash Mouth, Sugar Ray, Johnny Lang, Sammy Kershaw, Peter Cetera, and Doug Allan to name a few. Doesn't matter how big or how small your show is, we can help.
Some of the many equipment we carry is:
JBL Vertec Line Array Speaker Systems
Crown I-Tech
Yamaha Digital CL Series and mixing consoles
Midas Mixing Consoles
Hog4 High End Lighting Systems, Avolites
Shure, Sennheizer, Radial, Countryman, Entertainment Metals
Ross Video, Panasonic, DLP Laser Projectors, Da-lite Screens
Corporate Event production
Additionally, we provide custom video packages for many different sized corporate events. In those events, we often use products from:
Ross Video Equipment and Switchers/Mixers
Panasonic DLP Laser Projectors
Da-lite Projection Screens
Analog Way Video
Barco
Lighting Production design and rentals
Many of our events require custom lighting design and programming. Our staff not only has the experience necessary, but state of the art equipment to support your events requirements.
Hog 4 Full Boar
Avolites
High End Lighting Systems,
Martin
ETC
Chauvet Pro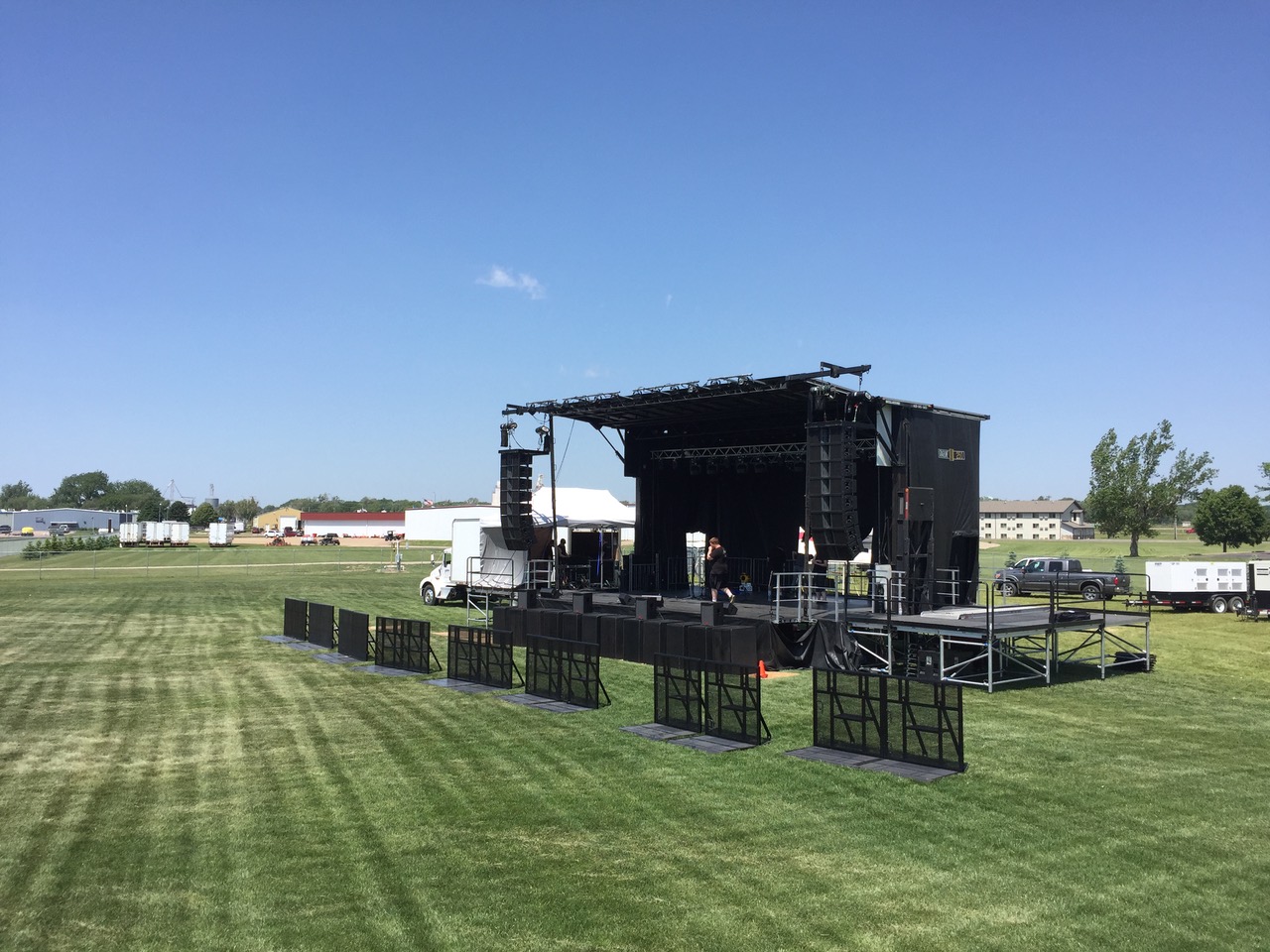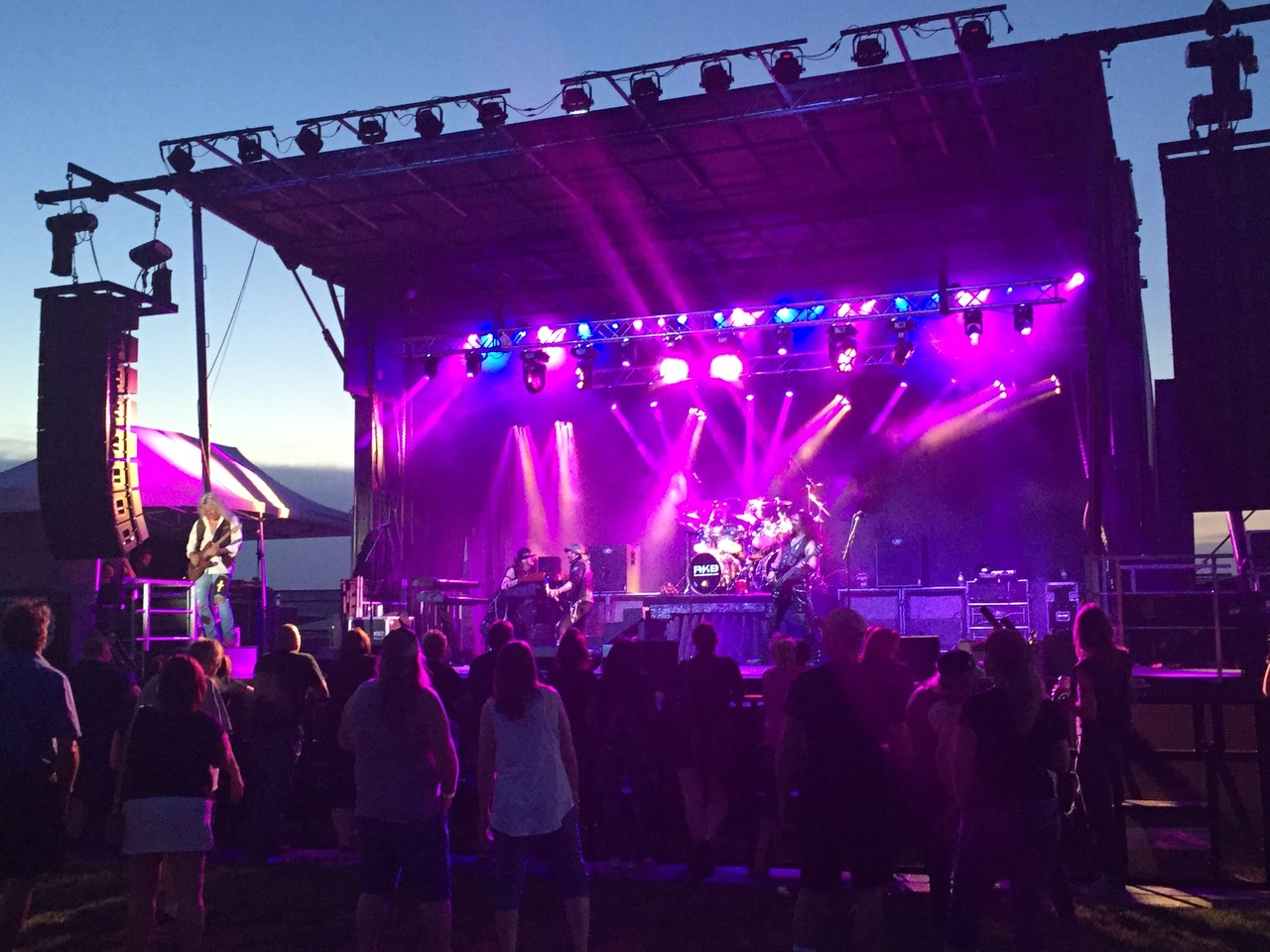 More and more events are utilizing the benefits of a mobile stage. These stages come packed within a semi-trailer, allowing for fast deployment and an easy set-up. Yet, even though it's small in size, it packs a power punch in terms of features, capabilities and strength.
Stageline Stages
Apex Stages
outdoor stage roof design
Outdoor stage roof design has become one of our key services here at Outsound Productions.